About the Artist
John Wilson was born in Kitimat, BC and comes from the Haisla nation. His crest is Killerwhale. He has lived in Terrace, BC since 1980. He has always been an artist at heart but had just learned how to carve in 2002 and has also taken a course in Terrace, BC taught by Heber Reece in 2004 and has finished his diploma at the Freda Diesing School of Northwest Coast art which is taught by Stan Bevan, Ken McNeil and Dempsey Bob. John remembers being so amazed by paintings and regalia at a very young age. His influences are Robert Davidson, Dempsey Bob, Don Yeomans, Beau Dick, Klatle-Bhi to name a few. His favorite medium is wood but also does original acrylics, prints, and now apparel. He plans to try out other mediums like jewelry in the future. John has had commissions with the Spirit of the Kitlope Dance Group from the Haisla nation which is used for the traditional songs and dances. The commissions are Eagle mask, Killer Whale mask, two Beaver masks, and two Raven masks. He has also had numerous corporate commissions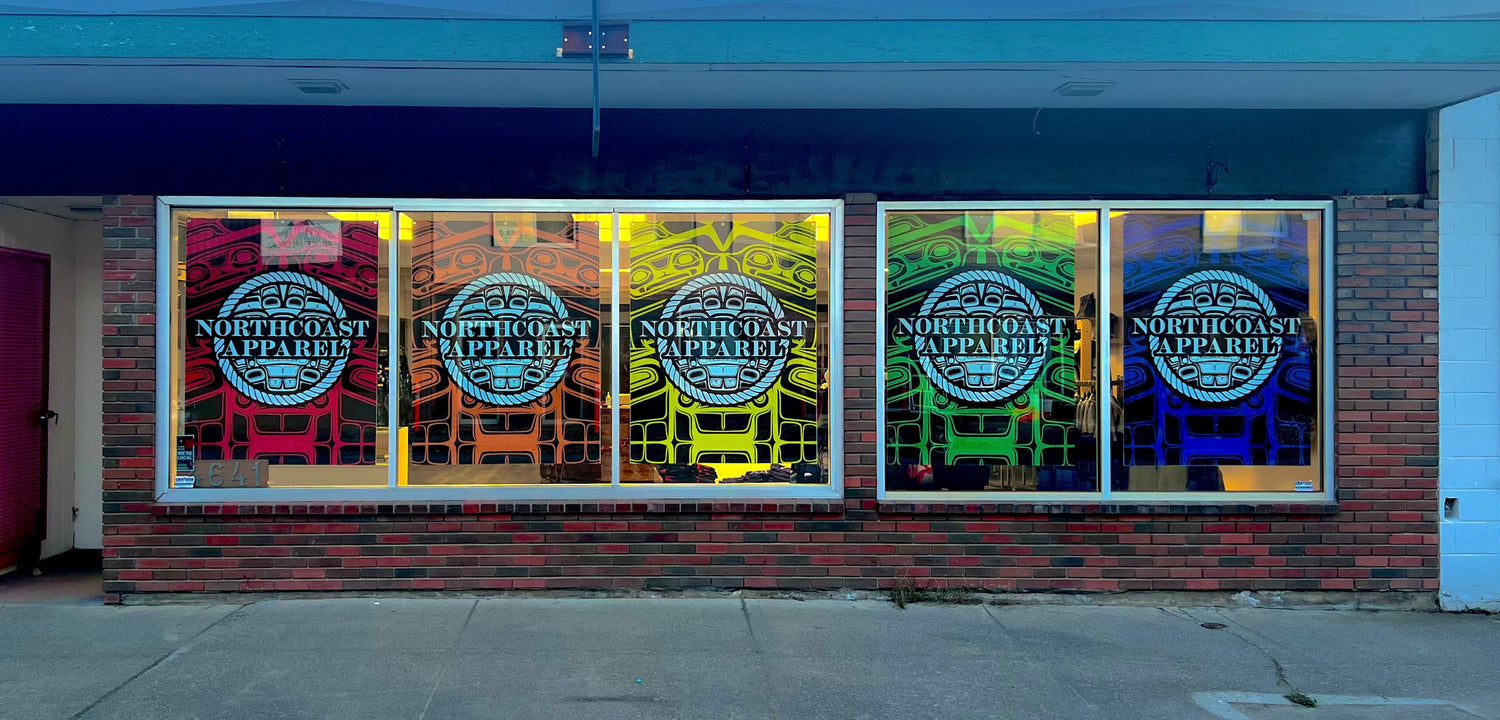 Come see us in store!
Located at 4641 Lazelle ave in Terrace B.C, Canada
Gift Card
Regular price
Sale price
$10.00 CAD
Unit price
per
Sale
Sold out
By buying a digital giftcard you will be sent an email of your unique code that you can send to others if you wish. If you purchase a giftcard in person you would have the option of having the unique code printed on a receipt or emailed to any email.
Share
View full details